The Blue Goose Reindeer Games 50/50 Raffle – Tickets On Sale NOW!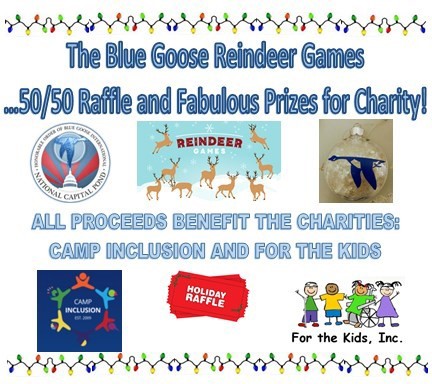 $10 EACH or 6 for $50
***You will be entered to win the 50/50 grand prize & 12+ fabulous prizes sponsored by friends and ganders of blue goose***
HOW TO BUY TICKETS:
~Our committee will be out selling physical tickets for the raffle throughout November and December.
(If you are interested in joining our team, please email reindeergames@nationalcapitalpond.com) 
~Virtual tickets will be sold at https://go.eventgroovefundraising.com/bluegoosereindeergames
(This link will be shared in email blasts sent by the pond, posted on Social Media and is very easy to share via text and email) 
~Need quick access to the link, Text 'ReindeerGames' to (406) 302-5086 to get a link to purchase raffles
 Live-STREAMED DRAWING WILL BE HELD ON 12/17/2020 at 2pm 
~~Sponsorship opportunities available~~
Contact reindeergames@nationalcapitalpond.com 
Please support us by buying tickets and sharing with your co-workers, family and friends. The drawing will be held after our day of service event at Maryland Food Bank and will be live-streamed for those not in attendance.
If you want to help broaden our reach with selling tickets or if your company would like to sponsor a prize for the drawing, please contact Reindeergames@nationalcapitalpond.com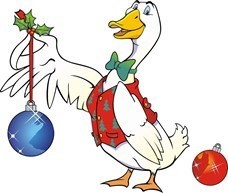 *When purchasing tickets online there will be an option at checkout to purchase bonus entries for the raffle. Please note that the purchase of bonus entries will increase the odds of winning, however the money collected from purchasing these bonus entries goes entirely to EventGroove Fundraising and does not increase the amount of the 50/50 raffle. The purchase of bonus entries is optional.