D.C. Firefighters Burn Foundation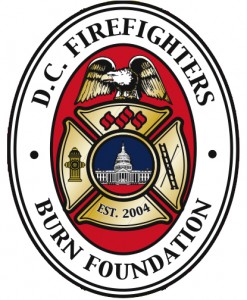 The D.C. Firefighters Burn Foundation is a non-profit 501 (c) (3) organization founded by active and retired Washington, D.C. Firefighters. The Foundation is dedicated to assisting in the recovery and rehabilitation of injured firefighters and burn patients in the D.C. Metropolitan Area. We support burn research, treatment, and rehabilitation programs at Washington Hospital Center as well as the Children's Burn Camp Program. Firefighters and members of the Burn Center have a special empathy for burn victims. No other group witnesses more of the devastation that fire wreaks on the human body and spirit.
(Content courtesy of the D.C. Firefighters Burn Foundation website)
Click here to read The DC Firefighters Thank you for our 2012 donation!