Charitable Works
Giving Back to Local Organizations
At National Capital Pond, we take the Blue Goose International commitment to charity seriously. We believe that, by strengthening our commitment to giving to those in need, we strengthen our communities as a whole.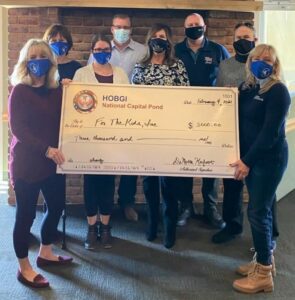 Because of this dedication to our communities, National Capital Pond regularly performs charitable works in the Washington, D.C., area, volunteering our time and collecting donations for a variety of causes.
Our members have collected more than $100,000 in donations over the last 10 years, and we work hard each year to increase our ability to give.
We recently received this note from Camp Inclusion:
"Hello All,  Just a note on behalf of the Board, Directors and members of Camp Inclusion, Inc. thanking you…again, for the award and for including us in your charity event!  With the slow to nonexistent fund raisers this year because of COVID, your generous donation will be put to good use in this year's summer program."
As a member of National Capital Pond, you can expect to work together with your fellow Ganders to support charities throughout the year.
Want to learn more about the charities we support? Click here for a listing.
Thank you letters from our contributions